BOMB JOB WITH SANY
It may well be worthwhile to rethink established contexts and come up with new solutions in the process. With a new concept, an entrepreneur in northern Germany achieves notable successes – not least because he also relies on new comrades-in-arms.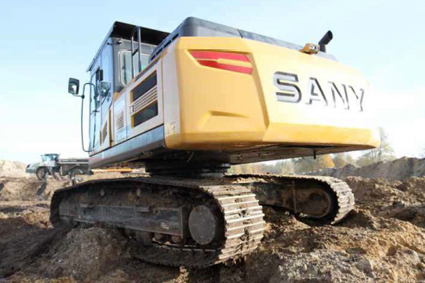 Although the SANY SY265C LC is correctly required when rearranging the wet soil, it only runs at half load all the time.
Thanks to the Oilquick quick changer, the concrete gripper is mounted in seconds and grips as hard as iron.
You can read the whole article here (sorry in german only).
Project Officer
Ronald Ziegler | Sales Director Construction Equipment