The SANY brand has great potential in Europe
For a long time, the Chinese construction machinery manufacturer SANY Heavy lndustry was very quiet in Germany and Europe. The European headquarters in Bedburg near Cologne, which was opened in spring 2011 with great ambitions and built for 100 million euros, fell into a kind of slumber following SANY's takeover of the concrete pump manufacturer Putzmeister – also due to the extreme decline in sales on the Chinese domestic market.
With a market share of more than 20% and a total turnover of 6 billion euros (2016), SANY is still the largest construction machinery manufacturer there, and is now launching a new attempt to gain a foothold in Europe. Martin Knoetgen, the new CE0 of SANY Europe, took over this task on 15 May and aims to achieve a market share of 3% to 4% by 2020.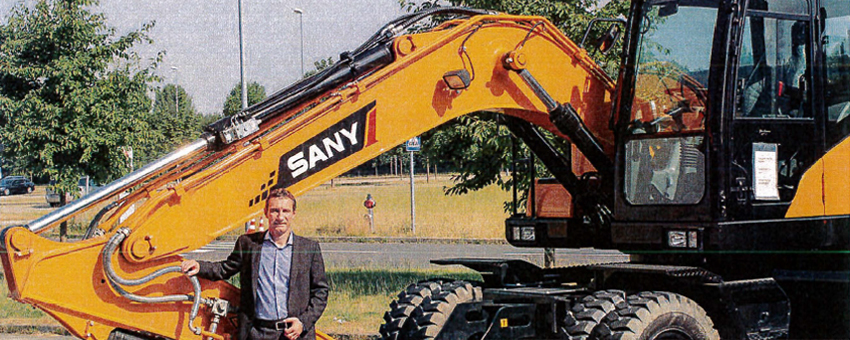 In an interview with bauMAGAZIN editor-in-chief Michael Wulf, 51-year-old Knoetgen, who was last president of EMEA at Doosan Bobcat, explained how he intends to increase the attractiveness of the SANY brand. "We are focusing on a sustainable growth strategy and on the quality and reliability of our machines. In this respect, SANY no longer has to hide from any other manufacturer, whether from Asia, America or Europe".
You can read the whole article here (sorry in german only).